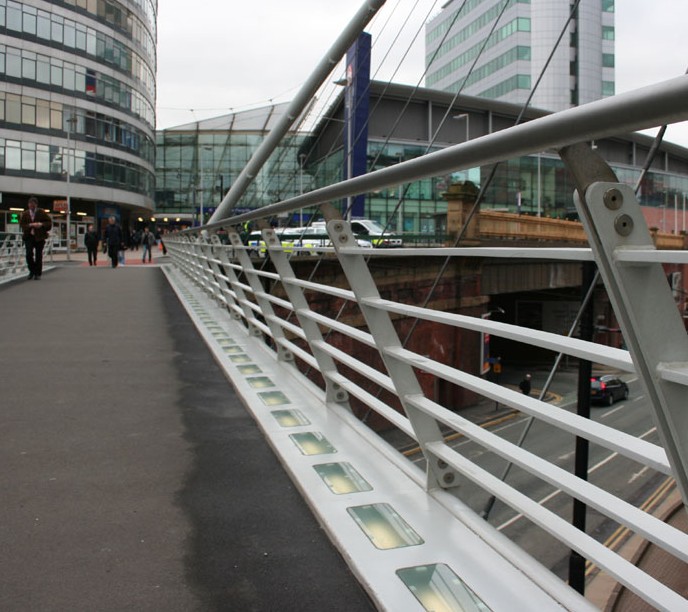 Design
Footbridges are what CTS do best - Giving many advantages to utilising CTS bespoke design service:-
Expert engineering specialising in footbridge design ; Creative FLAIR ; Fabrication expertise to inform the design; An understanding of economical detailing ; Early accurate cost predictions ; Less abortive design costs
Design
The style and type of a new bridge is dictated by its intended purpose, its location, the predicted loading on the structure and the available budget.
At CTS we specialise in the design of footbridges and recognise that they can have a huge impact on the urban environment due to their high visibility and frequent usage.
We can offer a bespoke design service which takes an initial architectural idea and then works with the Client to develop the bridge's structural concept through to an outline design, to ensure a Client gets the bridge they want for the budget they have.
Because we have over 25 years experience, our design and manufacturing expertise ensure that "real" schemes materialize from the offset – meaning fewer abortive costs. Our emphasis on technical excellence combined with a true understanding of the requirements of buildability enables us to design creative and economical structures which have positive impact on the landscape.
On every project we aim for elegant, economical and most importantly buildable solutions that meet the demand and aspirations of our Client.