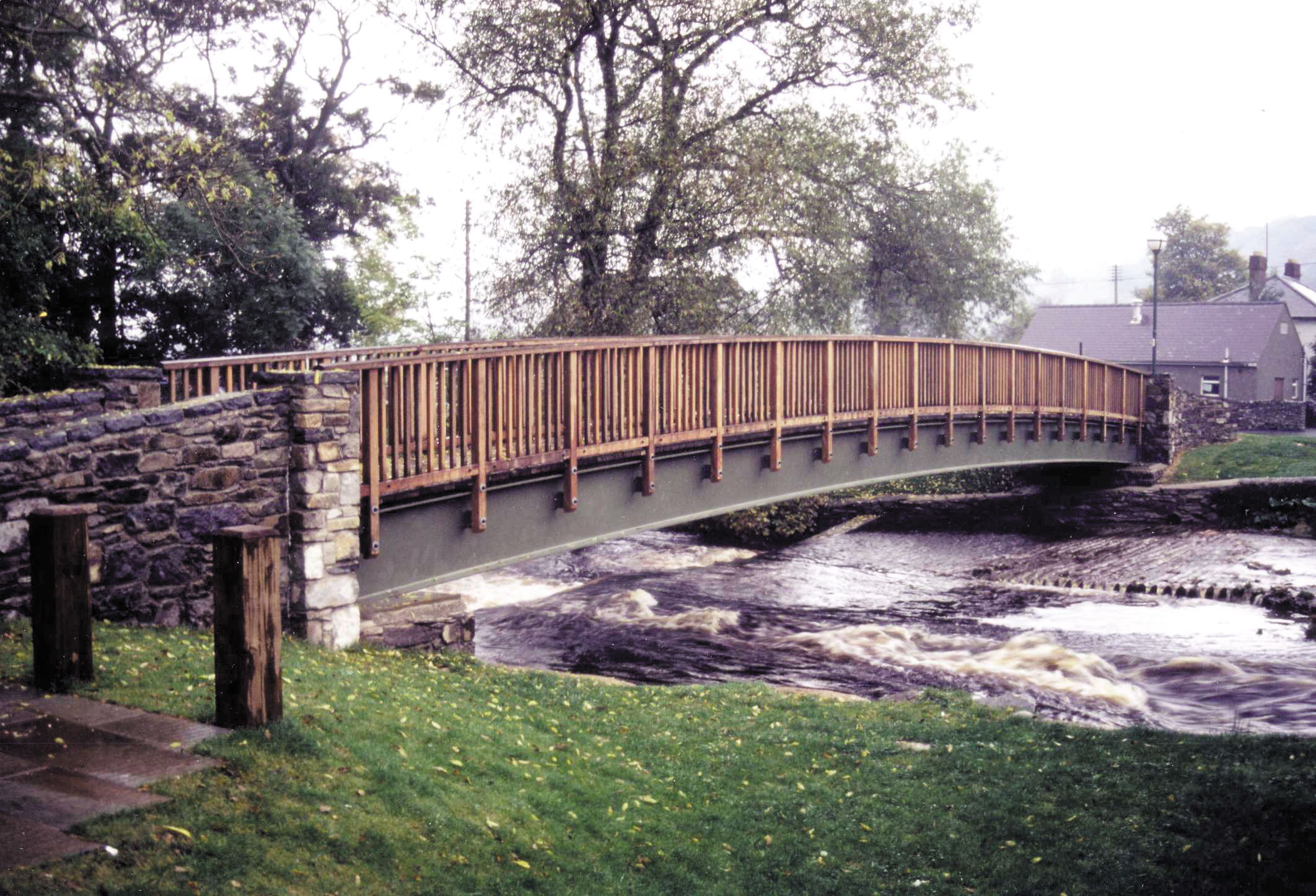 Steel and timber
Some of the choices to make:-
Steel Beam

Option

Flat or cambered

Galvanised or Painted

Fascia

Hardwood or softwood

Deck Options

Hardwood

Softwood

Hi-Grip Excel

Hi-Grip Standard

Hi-Grip Plus

Parapet Material

Hardwood

Softwood

Steel

Stainless steel

Other (please specify)

Parapet style

Type A

Type B

Type C

Type D

Other (please specify

Assembly

Fully Assembled

Part Assembled

Kit Form

Use of bridge

Pedestrians

Cycle Bridge

Bridle Bridge

Vehicle Access bridge
Steel and timber
Versatile and Economical
Steel and Timber bridges are available in a whole range of styles to suit locations, budgets, spans & aesthetics.
Steel and Timber bridges are designed to BS 5400 and BS 5268 with a design live load of 5kN/m2
Steel and timber bridges are ideal for spans from 10m up 18m but larger spans can be achieved.
Steel and Timber bridges are one of the most versatile of bridges we manufacture. They are economical, practical and versatile and the basic styles could even be called 'Off the Shelf'. Suitable for use as pedestrian footbridges, bridle bridges, cycle bridges and for vehicle access bridges.


View Gallery
Further Guidance