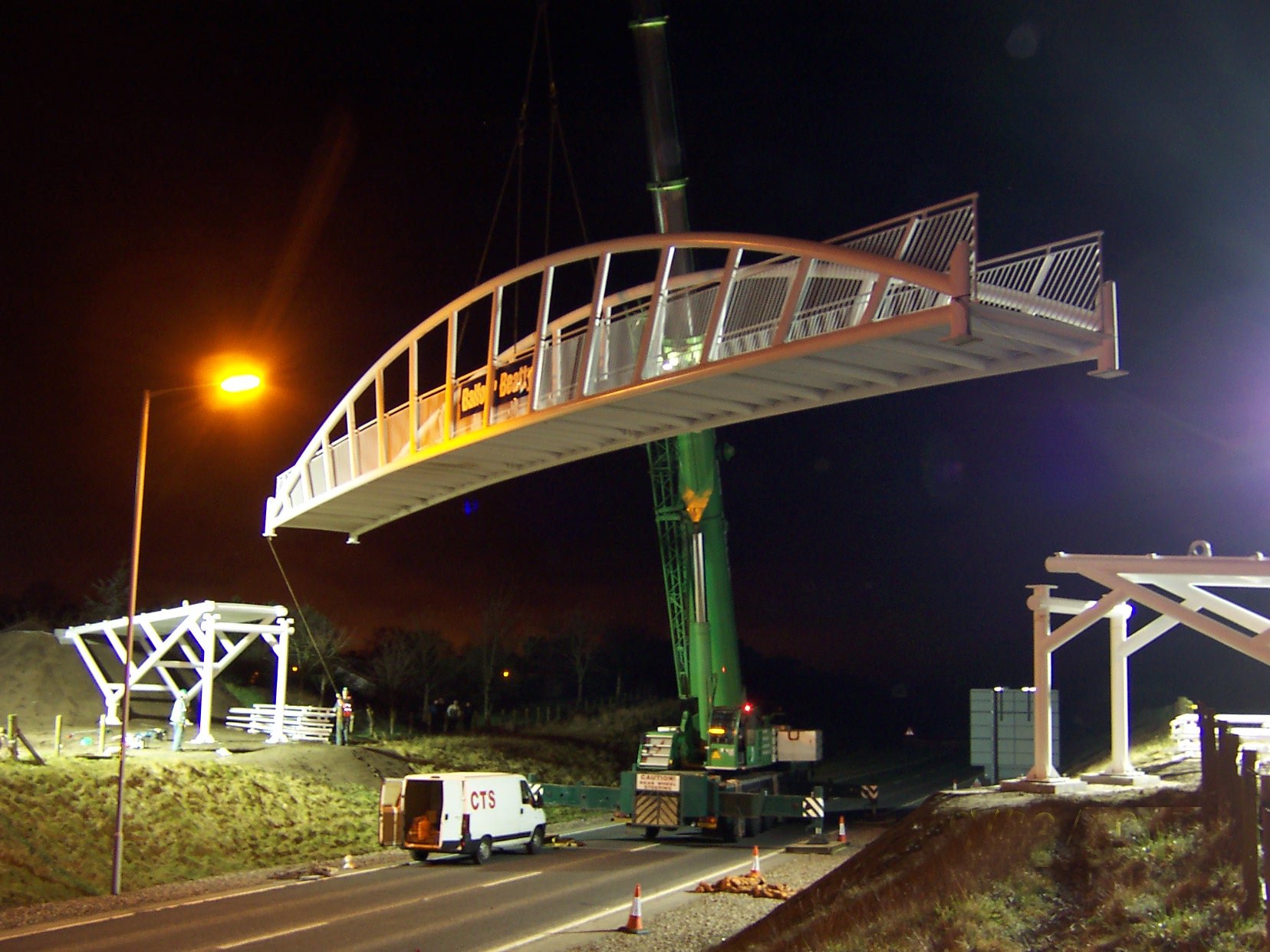 All about bridges
CTS are one of the market leaders and specialise in the design, construction and installation of foot bridges of all types and sizes- including Pedestrian only, Cycleways, Equestrian and Vehicular access bridges - all designed and detailed to reflect their use, size and the aesthetic required.

CTS have an in-house team of bridge engineers comprising Chartered Civil and Structural Engineers to design the bridges that we subsequently fabricate in our factory in Yorkshire, Spans typically range from 3m simple timber kit bridges to 80m+ cable stayed steel bridge structures.
Typical types of bridge construction are described below and in the following pages– if something more unusual is required please look at our bespoke design page.