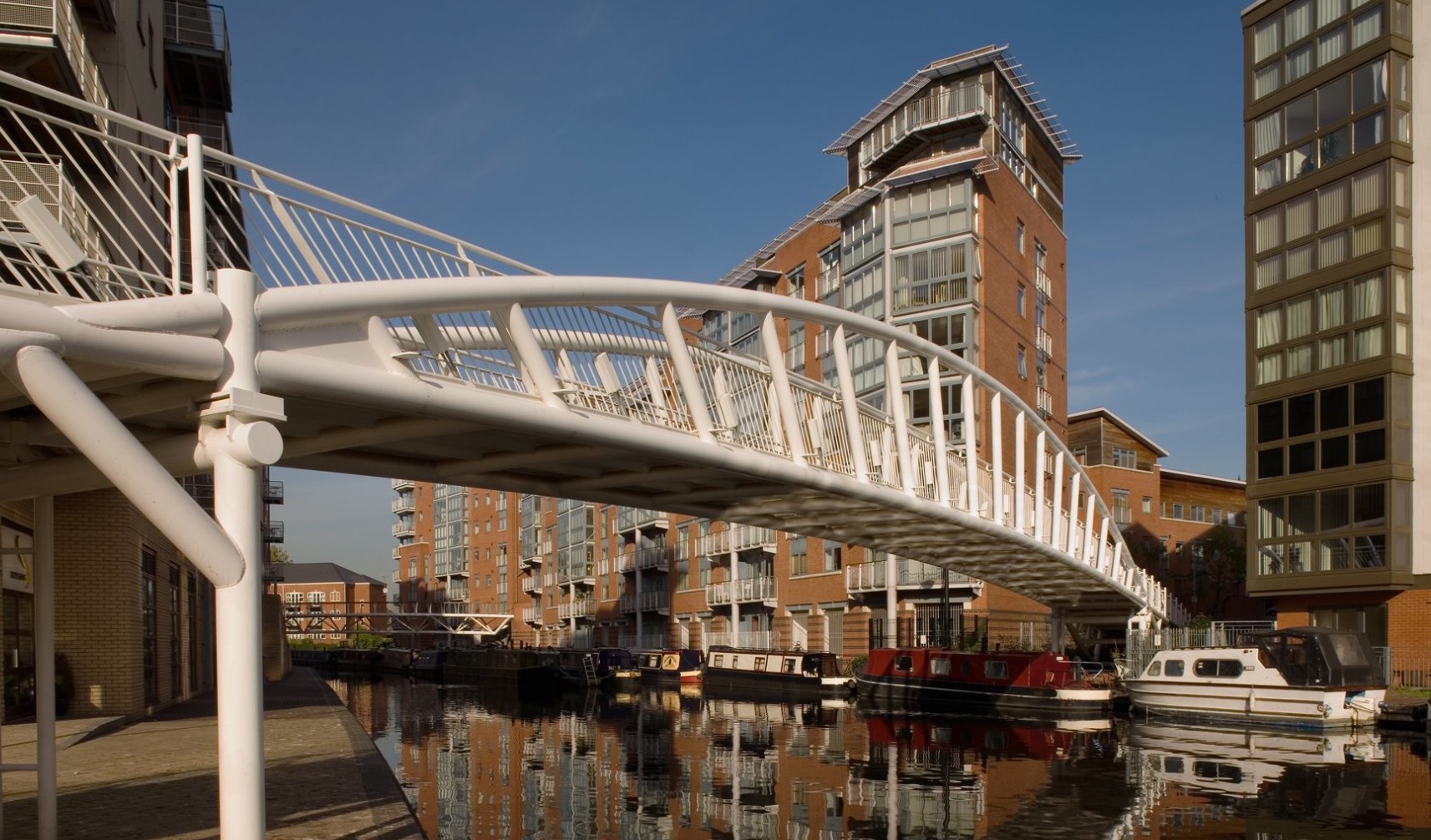 Bow String Truss Bridge, Shimizu
The Bow string truss is an elegant and much desired solution for many of our clients. It provides an arch formation and mimics' many of the attributes of the tied arch, but allows simpler design and construction detailing resulting in more cost effective solutions for the Client.
This style of steel bridge construction makes a 'statement' and is one of the most popular type of bridge designs we offer. It is ideal for longer spans and where the bridge is to be a 'focal point'.
This bridge was one of two structures we installed at Browning Street, Birmingham for a Crosby Homes Development. The bridge has lights installed for night time safety and was installed onto purpose built steel abutments.
Dimensions
Dimensions:
Length 56m
Clear width 2m
Client
Location
Browning Street, Birmingham