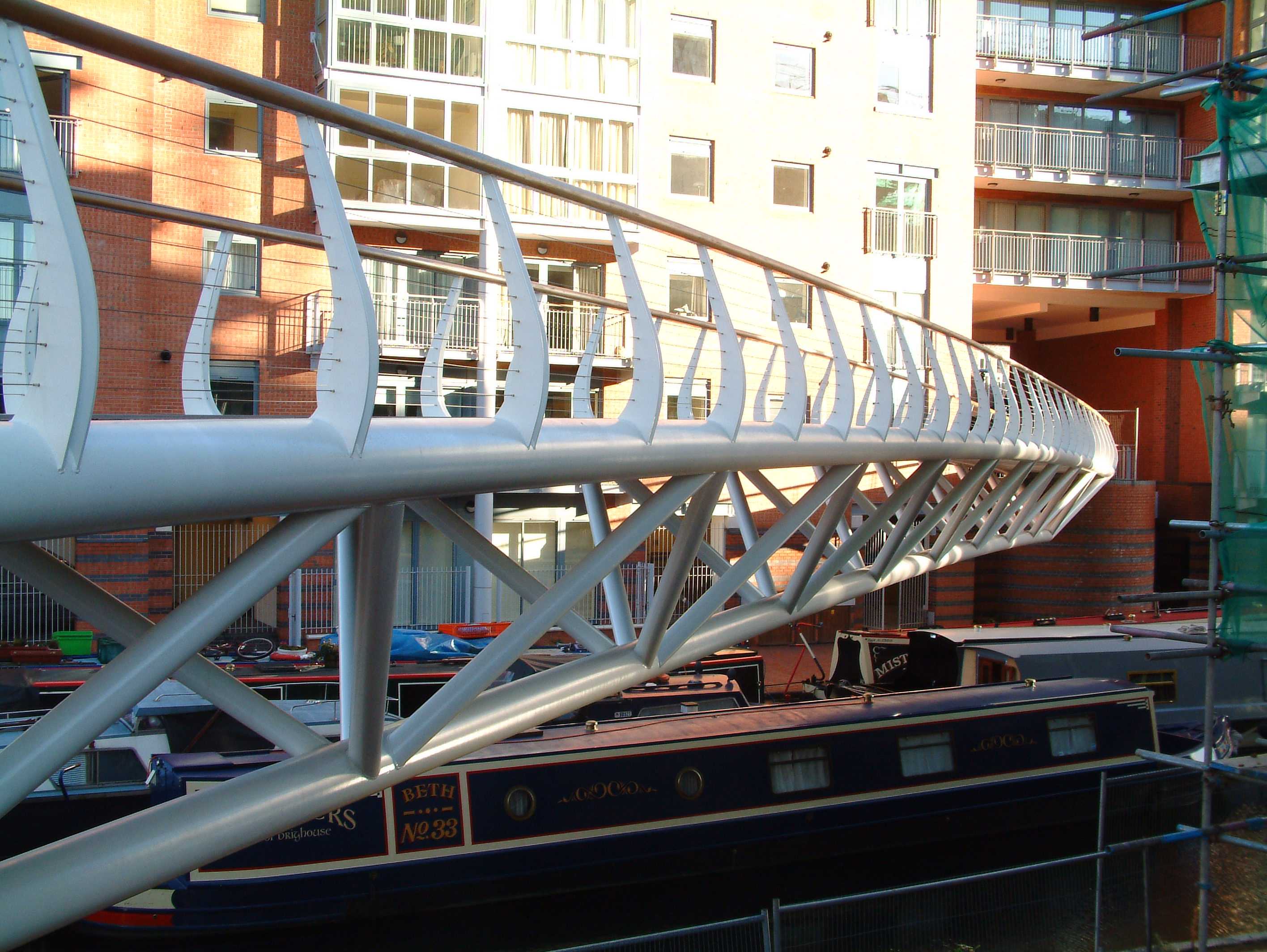 Tubular Ram Truss, Birmimgham - Ref 1911
The tubular steel truss bridge design provides an attractive and lightweight solution adding much to the canal regeneration project in Birmingham. Designed, manufactured and installed by CTS the bridge spans 45m across the canal.
Our attention to detail at the support points resulted in an elegant connection detail which met the clients' aspirations. The complex geometry to achieve this detail, resulting from the bottom tension chord bifurcation to the top compression sections as a continuous joint, was carefully detailed at early design stage to ease fabrication.


Dimensions
Client
Location