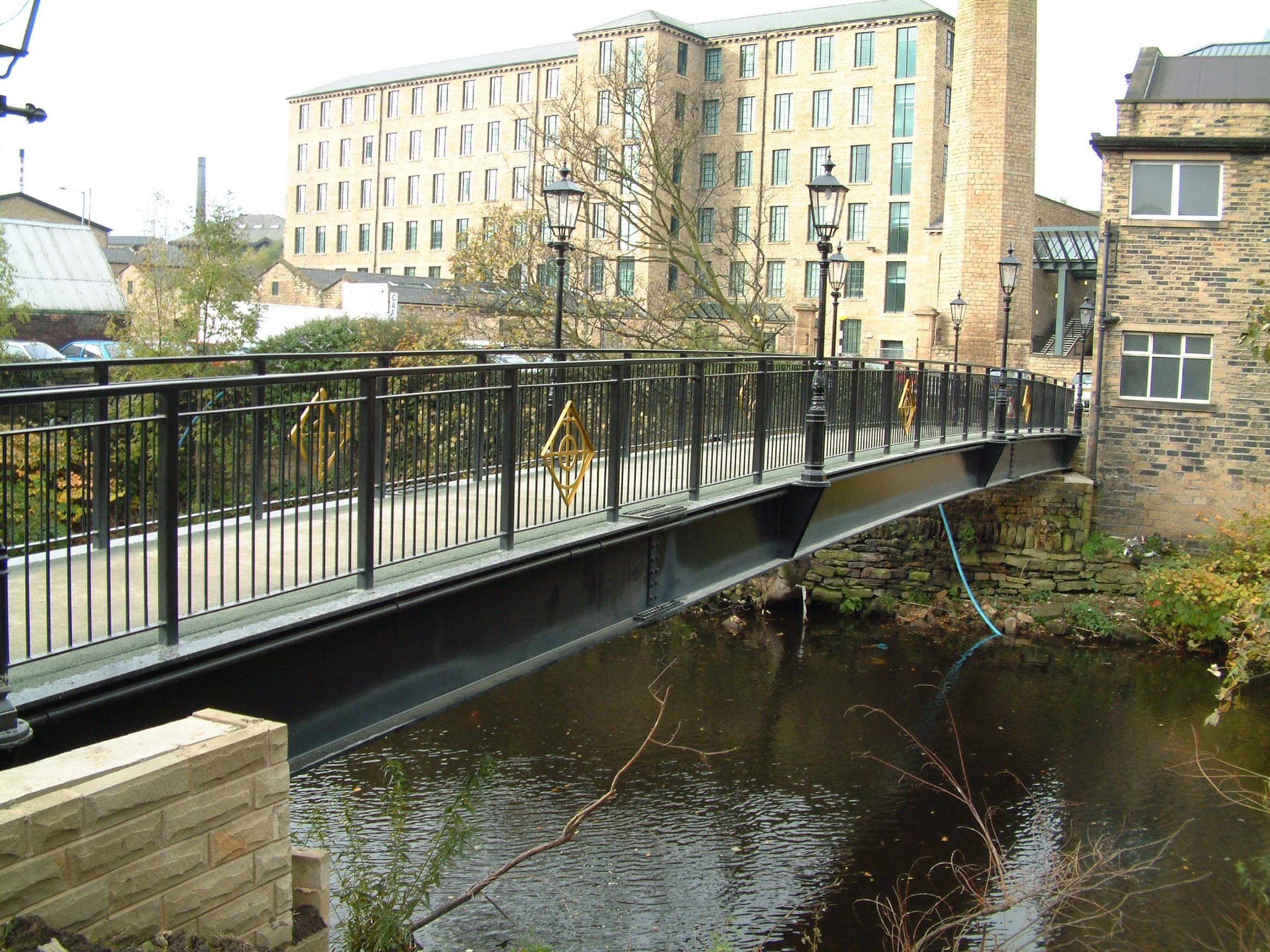 Totty; Steel Beam Footbridge with Type A parapet
Delivered in three sections due to restricted access and assembled on site, the steel beam bridge is a traditional and elegant feature inkeeping with the urban environment. The bridge was designed and manufactured to include traditional gold motifs and brackets to accept the upright feature lighting.
This steel pedestrian footbridge was required to provide access for students from their accommodation over the river to the University.
Dimensions
Client
Totty Construction Group Ltd
Location
Snow Island, Huddersfield