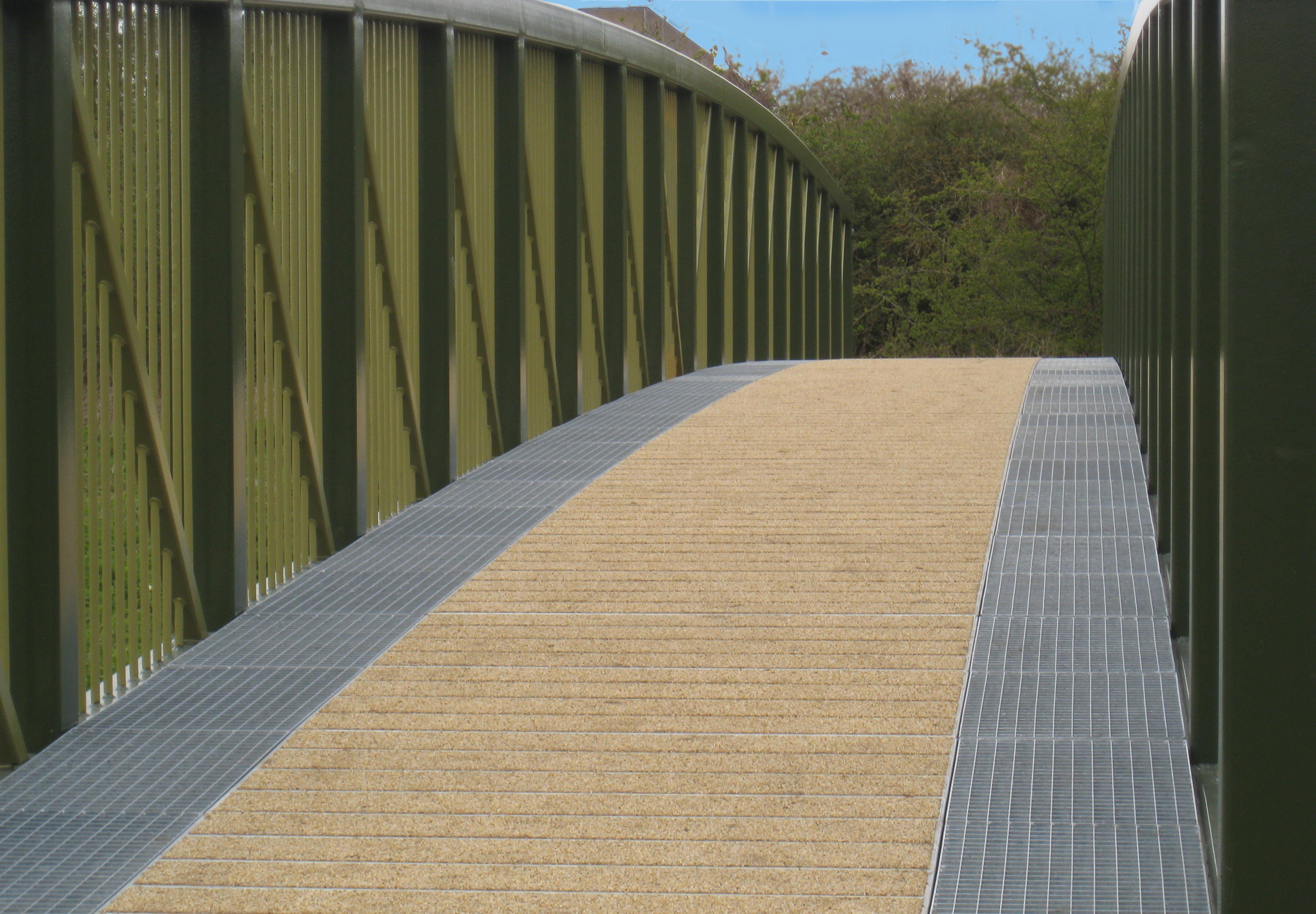 Pratt Truss Footbridge, Chalk Bridge - Ref 3049
CTS were appointed to design, manufacture and install the bridge superstructure and it's foundations.
The bridge was located in a difficult site with extremely restricted access criteria which influenced the design.
The bridge takes the form of a Pratt Truss with vertical infill bars (P4 parapet) being located within the zone of the main structure.
An interesting and architecturally pleasing decking solution comprised a series of metal planks treated with CTS Hi Grip Plus TM and open grillage to either side allowing a glimpse of the water beneath. A vandal resistant bridge was required and this was allowed for in the design criteria which resulted in fixings being tamper resistant.
The bridge is seated upon steel grillages supported upon a group of steel screw pile foundations.

Dimensions
Client
Lee Valley Regional Park Authority
Location
Lee Valley Park, Walthamstowe