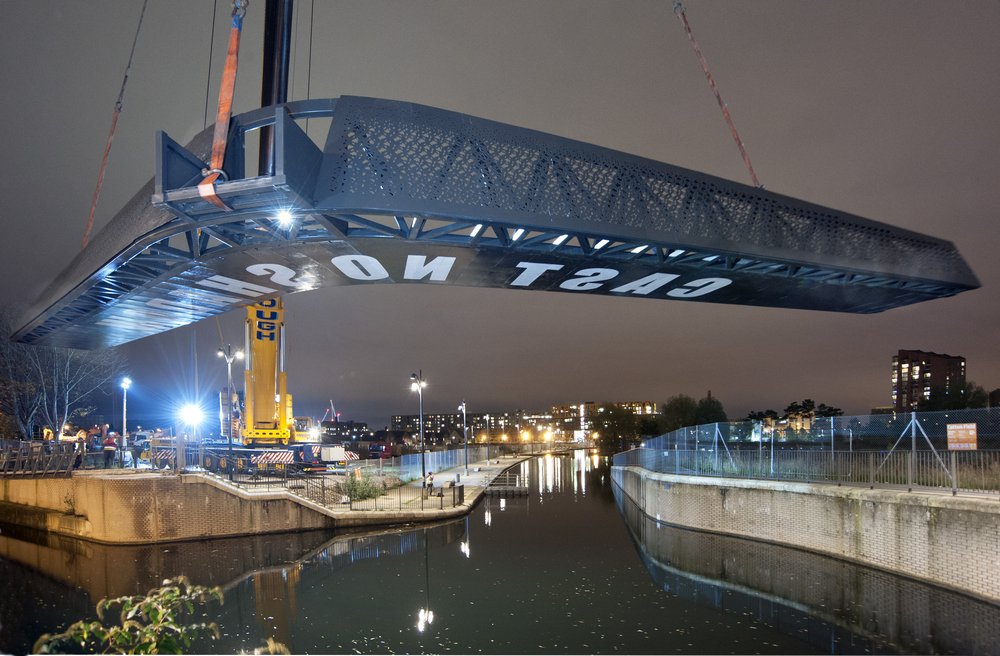 Curved Bridge, Manchester - Ref 3998
A boomerang shaped bridge was required to connect three footpaths coming from different directions and at differing levels. The triangular steel truss with supporting cantilevered deck was transported to site in three sections and welded on site prior to lifting into place using a 500 tonne crane. The title of an Oasis song 'Cast No Shadow' were painted below the bridge to be visible when reflected onto the water.
Dimensions
36m x 2.5m - 3m Variable width.
Client
Location
New Islington, Manchester