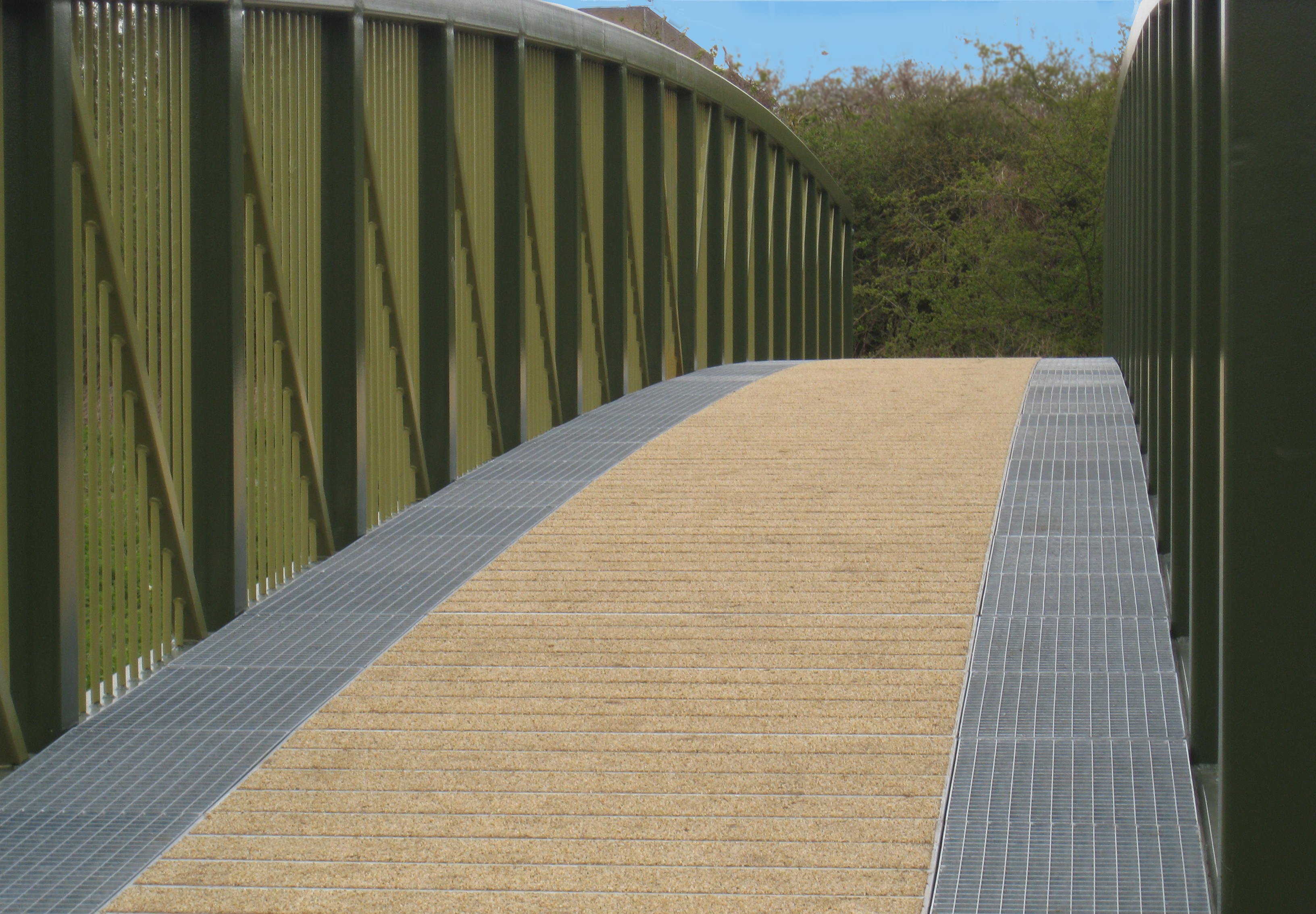 Steel Truss Bridges
Basic steel truss bridges are an extremely versatile bridge form which provides an economical solution for spans over 20m and in their basic form can span up to around 80m with longer lengths available as multi-span options.
The main types of the basic steel truss bridges are Vierendeel, Warren and Pratt truss.
Generally used for longer spans of between 20m and 50m, although longer and shorter solutions can be achieved
Warren and Pratt Truss Data Sheet
Warren and Pratt steel truss footbridges are an ideal solution for bridge lengths ranging from 20m up to 80m.
Download PDF
Vierendeel Truss Footbridge Data Sheet
Vierendeel truss footbridges provide a slender form of construction for bridge lengths from 20m up to 80m with longer lengths available as multi-span options.
Download PDF
Bow String Truss Bridge Data Sheet
Bow String Truss Footbridges are ideal for areas where the bridge will be a focal point of the surrounding area. The arched sides of the truss can be splayed or straight but both provide a stunning feature on the bridge.
Download PDF
Cable Stay Footbridge Data Sheet
Cable stay bridges are ideal for spans over 60m. The cable tower supports the truss frame to enable it to span much further than a standard truss bridge. A feature can be made of the cable tower to provide a landmark statement in the landscape.
Download PDF