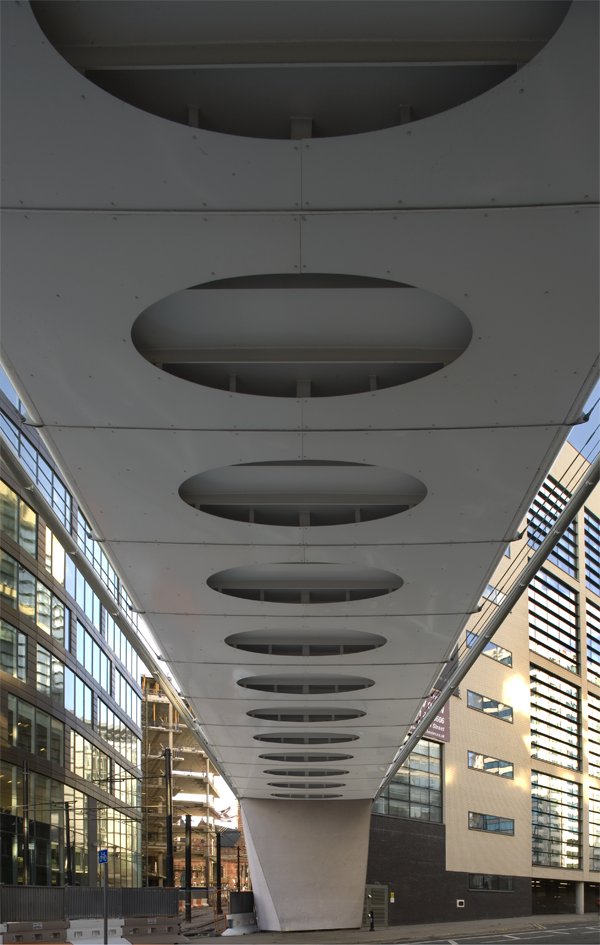 Bespoke Footbridges
Unique and Exciting
At CTS we specialise in making concept drawings become reality. From a simple sketch to a detailed drawing we can design and manufacture a bespoke bridge superstructure that matches the client's aspiration.
CTS have manufactured many bespoke bridges, from ornamental bridges garden bridges to large span structures, at every stage we liaise with the customer to bring their vision to reality whilst ensuring budgets, design codes, access restrictions etc are adhered to.
Bespoke Bridge Case Study
Case study on Butterfly Arch Bespoke Steel bridge placed over a road and tramline at Piccadilly Place, Manchester. Due to the tricky location of the bridge the bridge was assembled on the roof of an adjacent building before being lowered into place during an overnight road and rail closure.
Download PDF